*Just pay additional p&h
BUY ONE
GET ONE
FREE
+2 FREE
TORNADO TOPPERS!


OR CALL BY PHONE: 1-800-252-5146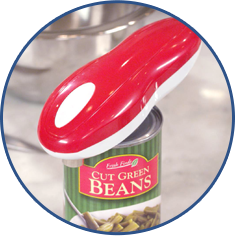 NO EFFORT REQUIRED...
THE HANDS-FREE TORNADO DOES ALL THE WORK FOR YOU!
The TORNADO makes
opening any can
a breeze:
Hands Free Design - Just press a button!
Retrieval Magnet - no more fishing out lids
TWICE the Power of other openers
Patented Design - Eliminates Sharp Edges
Works on any Size or Thickness
Perfect for Arthritis Sufferers
THE PERFECT GIFT FOR FRIENDS AND FAMILY... SAVE 25% ON EVERY ADDITIONAL TORNADO PURCHASED!
OPENS ALL SIZES!
The TORNADO TOPPER puts the power of the TORNADO in your hands with the most ingenious opener ever! The TORNADO TOPPER uses simple leverage to pop the top off of anything-screw tops, bottle tops, jar lids-you name it! The TORNADO TOPPER does 'em all...safety and easily!

Buy Now!
ONLY
$1995 +$9.95P&H
OR CALL BY PHONE: 1-800-252-5146
BUY ONE GET ONE FREE
+ 2 FREE TORNADO TOPPERS!
Just pay additional p&h